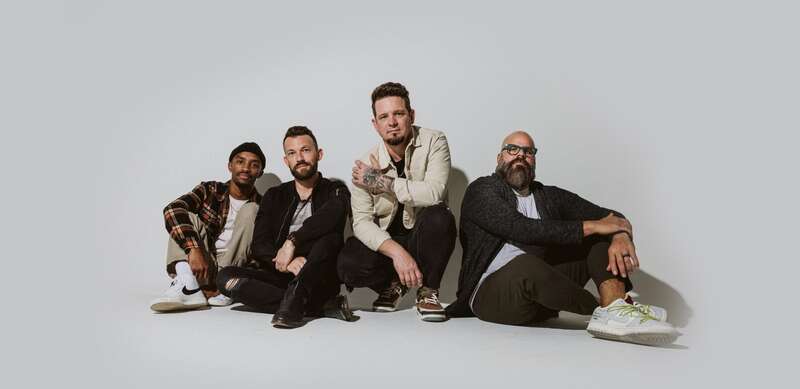 Jayna Smith
In an effort to infuse hope into a community grappling with addiction, Common Ground Church of God, located in Calais, has announced an upcoming event that promises to captivate and uplift its attendees.  Set to take place on Wednesday, October 4, at 6 p.m., the event will feature a live concert by the acclaimed Christian rock group Unspoken.  
Washington County, a region reeling from the devastating impact of substance abuse, has seen its residents face heart-wrenching losses and ongoing struggles.  Recognizing the urgent need for positivity and strength, Pastor Johnny Chambers emphasized, "Our area is in desperate need of hope, especially for those battling addiction."  It is with this vision that the church has decided to host the concert, firmly believing in Unspoken's ability to deliver a message of renewal and resilience through their music.
Fronted by lead singer Chad Mattson, Unspoken's journey is one of triumph over adversity.  Mattson's roots trace back to Blue Hill, and today he resides in Tennessee with his family.  His personal journey through recovery has been a driving force behind the band's numerous chart-topping hits, including an impressive 11 top 15 hits and two songs that claimed the number one spot on radio charts.  As a testament to their popularity, Unspoken has gamered over a staggering 450 million on-demand music streams.  
"Mattson's personal story is a testament to the fact that there is a better way," Chambers shared.  "People can break free from the grip of addiction and reclaim their lives."  Chambers underlined the church's unwavering commitment to the community's well-being, expressing a deep desire to witness families and individuals healing and becoming whole once more.
Common Ground Church of God has been a steadfast source of support for the community, hosting weekly Celebrate Recovery meetings.  This Christ-centered, 12-step program has played a vital role in helping individuals overcome their challenges and embrace healing.  "Most importantly, it provides a beacon of hope, for without hope, there is only death," Chambers said.
Tickets for the highly-anticipated Unspoken concert have been met with overwhelming demand since their mid-August release.  While the precise venue in Calais is yet to be announced, anticipation for the event continues to grow, as indicative of ticket sales.  
For those seeking more information about the Unspoken concert or the Common Ground Church of God, Pastor Johnny Chambers can be reached at 207-904-9005.  Additional details are also available at the church's website, www.cgcog.me.  
To secure tickets to the Unspoken concert on October 4, interested parties are encouraged to visit tinyurl.com/unspokencgcog.